Rocca San Casciano rises in the middle valley of the Montone river, 30 km from Forlì and 40 km from Cesena; it is a town of medieval origin, to be identified with the ancient Pieve di San Casciano in Casatico, the ancient name of the Montone river.

It was governed by the De' Calboli Counts and in 1382 it became part of the Florentine Republic, which opened a jurisdiction office here. In the 18th century, it was nominated "Regio" by Leopoldo the First of Lorena after the abolition of the Romagna province.
Piazza Garibaldi is the heart of the town; surrounded by low and characteristic porticoes whose columns are in chisel-shaped stone, over the centuries it has been a place of market and fairs. Between the 1700s and 1800s the silk markets took place here, in the presence of manufacterers from Tuscany and Romagna. Still today on Wednesdays there is the weekly market and important fairs and events. The 16th -17th century buildings that belonged to the noble Rocchigiane families and ancient taverns overlook the square.
In spring, do not miss the Festa del Falò, not only a simple festival but a famous event that has long traditions. With the lighting of gigantic bonfires, along the banks of the Montone river surrounded by fireworks called "I botti", the audience surrounds itself with a magical atmosphere. The competition continues with the parades of allegorical floats and it ends with dancing in the square until late at night.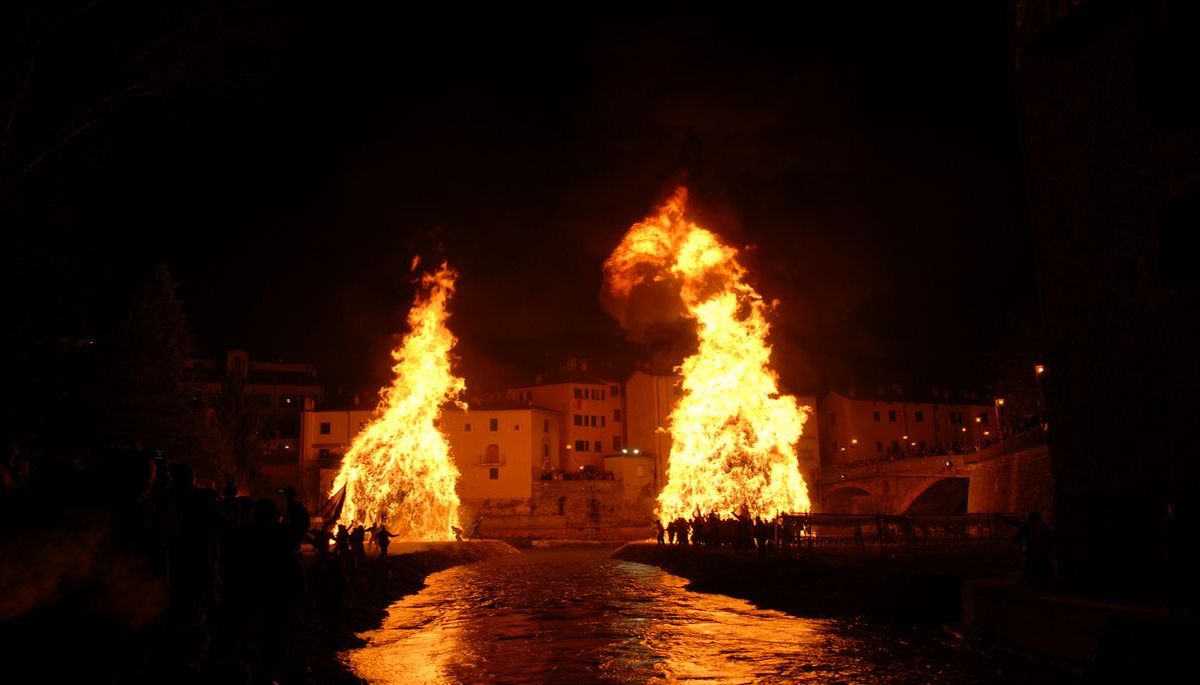 Festa dei Falò
About 4km from the town, along the provincial road that connects Rocca San Casciano to San Zeno, there is the Abbey of San Donnino in Soglio. It is a beautiful fort construction, built around the year 1000 on a hill, considered one of the most powerful Benedictine Abbeys of Romagna Tuscany. A 14th-century fresco representing episodes of San Donnino's life is visible inside. This is an example of a late gothic work, which stylistically refers to the Riminese and Bolognese school.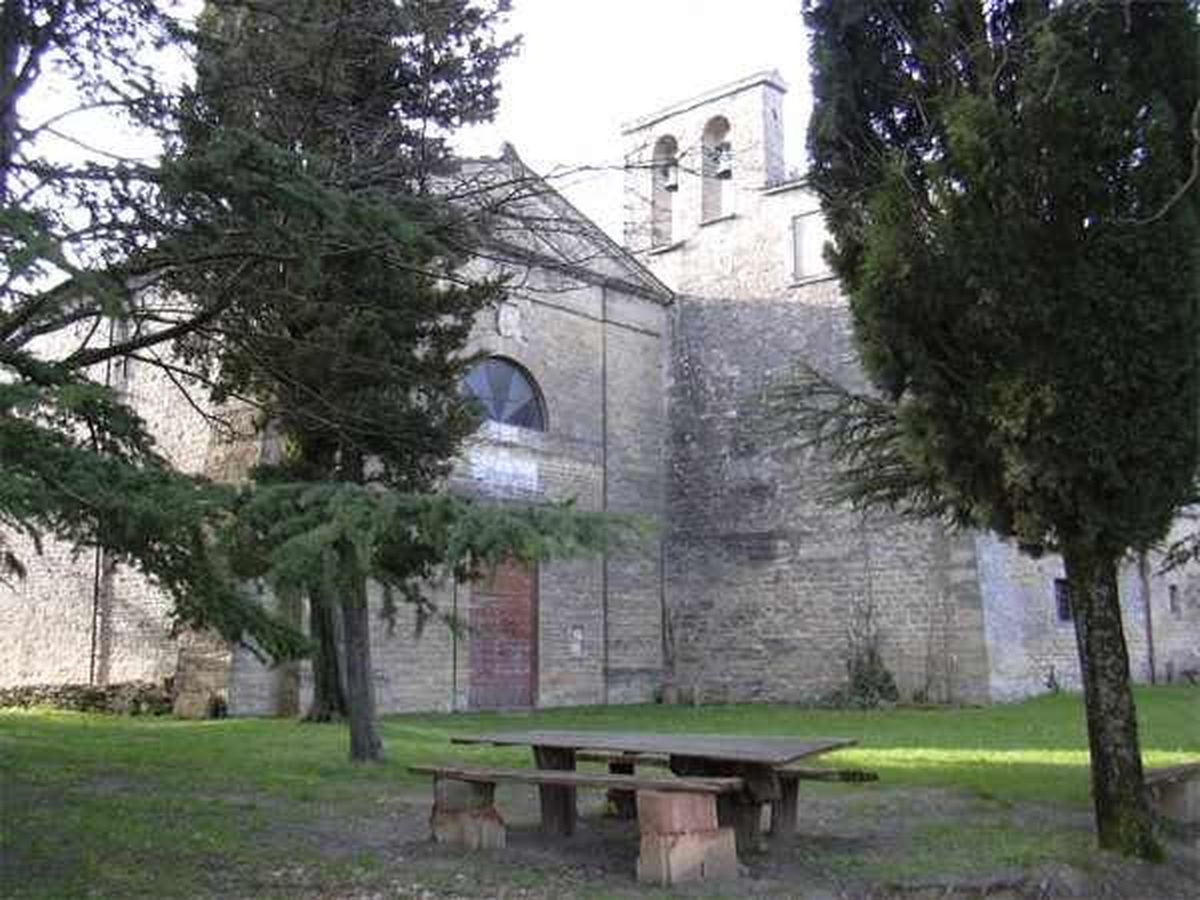 Abbey of San Donnino in Soglio