Skiing at 1100 metres above sea level, about an hour's drive from Rimini and its seaside. The Villagrande di Montecopiolo Ski Resort is a small winter sports paradise in the heart of the Sasso Simone Simoncello Cross-regional Park.
The area of Montecopiolo has plenty to offer, from the remains of the two castles located at the opposite ends of the hamlet of Villagrande - the castle of Montecopiolo and the castle of Monte Acuto - to the so-called Balconies of Piero della Francesca. This expression refers to the fact that the landscapes portrayed by the famous Tuscan painter in his 'Resurrection' and 'Nativity' are said to be located precisely here, near Montecopiolo.
Regarding nature, Villagrande di Montecopiolo is surrounded by peaks of different altitudes, such as Monte Carpegna (1415 metres), home to the Eremo di Monte Carpegna ski resort, Monte San Marco and Monte Montone (1104 metres).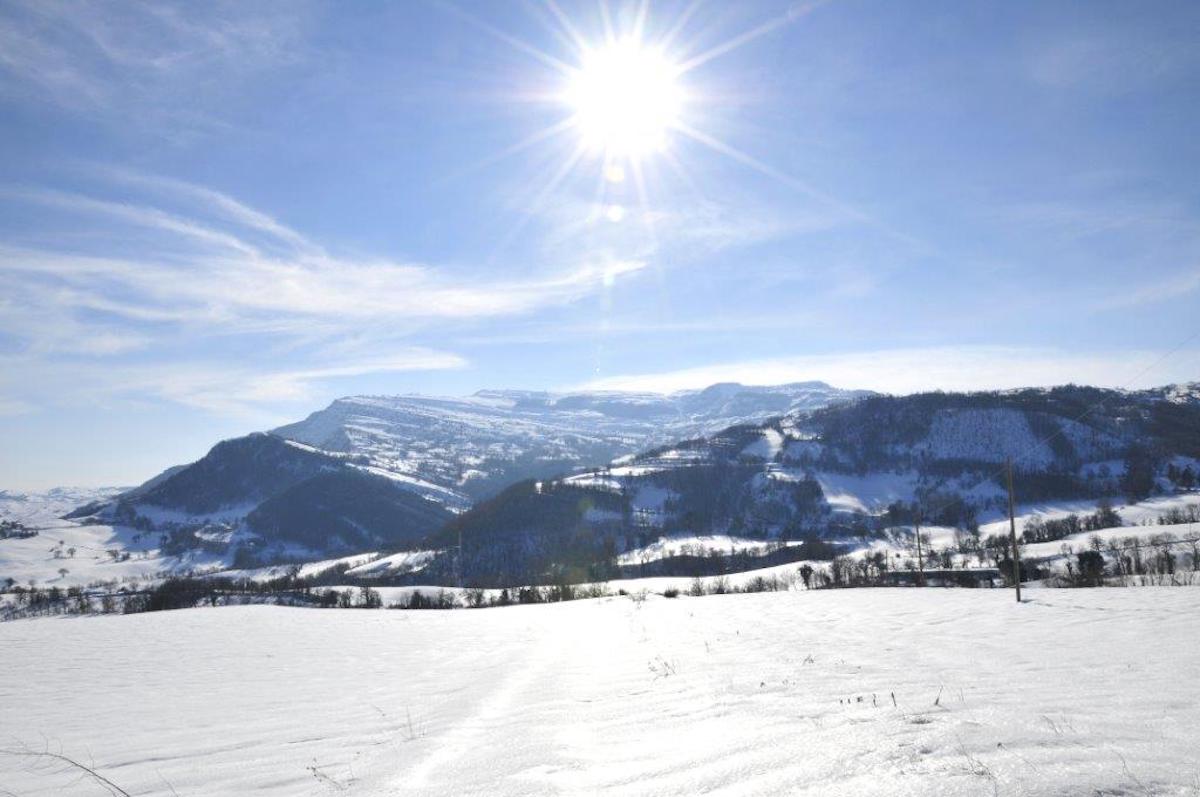 Last but not least, this picturesque corner of the Rimini hinterland lends itself well to being explored on skis. Near Villagrande, skiers can practise cross-country skiing thanks to a snow groomer, and have fun gliding on the three wide and easy slopes that reach an altitude of 1,100 metres, perfect for beginners of all ages and accessible by ski lifts and magic carpets.
The Villagrande station also includes a carpet lift equipped with night lighting for bobsleighs, sleds and snowboards, and is also used as a ski and snowboard school.