Campigna is a small village 24 km from Santa Sofia, located almost in the middle of the charming Foreste Casentinesi Monte Falterona and Campigna National Park, on the border between Romagna and Tuscany.
Surrounded by the peaks of Monte Falco (1657 m), Monte Falterona (1654 m) and Monte Gabrendo (1540 m), Campigna is the smallest and highest village of the Bidente Valley, at the heart of the Foreste Casentinesi National Park, surrounded by one of the most important historical forests of Italy.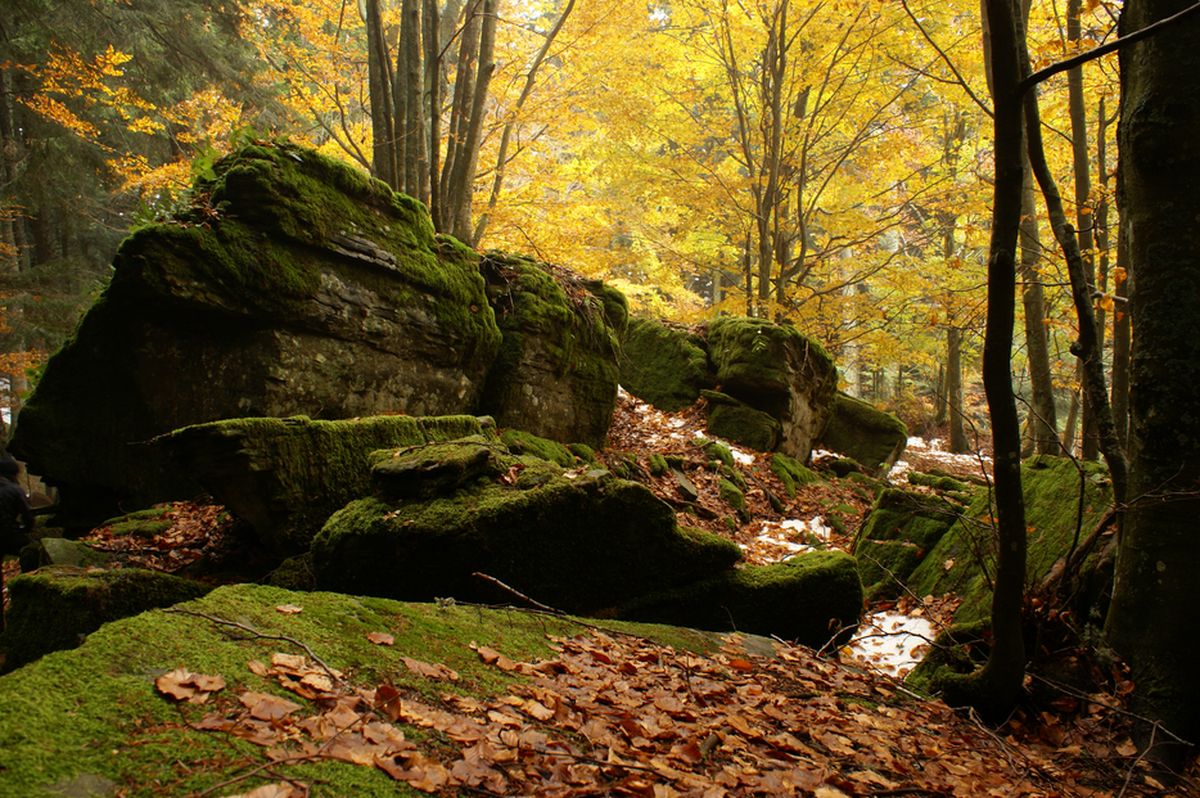 Path of Sacred Forests
The forest near Campigna offers to visitors an amazing bio-natural environment inhabited by many animal species and featuring a peculiar and luxuriant flora. You can enjoy this beautiful environment both in summer and in winter: from the fir-wood – called Abetina di Campigna – which is an artificially created forest to produce timber, to the natural forest consisting of various tree species such as beech, silver fir, sycamore and yew.

At the heart of the Park there is also a natural reserve – Riserva Naturale Integrale di Sasso Fratino – that was the first reserve created in Italy in 1959 and it covers a surface of 764 hectares. It is a beautiful example of pristine forest, today accessible to specially authorized scholars only, so that they may carry out scientific research. The territory offers innumerable opportunities of walks both for amateurs and experts, as well as hikes along the highest peaks, also led by professional guides. Enjoy breath-taking views while cycling on a mountain bike, or in winter, with snowshoes or cross-country skis.

The Campigna ski resort covers an altitude from 1510 m a.s.l. up to 1650 m, suitable for downhill skiing, cross-country skiing, ski touring and alpine skiing, as well as snowshoeing among the trees where the snow creates white embroidery and a fascinating landscape. The resort has a ski-lift serving two slopes: a red medium difficulty slope (1100 m) and a black difficult slope (950 m); a carpet lift serving two slopes – a 100 m trail for bobsleds and sleds and a 100 m trail for ski lessons, the latter being very large and easy, both for skiing and snowboarding; a 5-km cross-country ski circuit fully prepared and smoothed by a brand new snow groomer; large trails for ski touring and snowshoeing. On site: hire of skis, boots, snowshoes and snow-boards.

The mountain lodge La Capanna is open both in winter and summer. It is the headquarters of the Italian ski school of Campigna (tel. 0543-980054). It is one of the stops of the GEA (Grande Escursione Appenninica - Great Hiking on the Apennines) and a reference point for hiking, motorcycle or mountain bike tours.
Conveniently located between Romagna and Tuscany, this area offers unique recipes based on mushrooms and beef of Romagna or Chianina breed beef.
Food lovers cannot miss the raviggiolo cheese, the typical tortello cooked on sandstone or the fir honey that has special healing properties.
From the first snowfall of the season, local tour guides organize daily snowshoeing trips along the ridge between Tuscany and Romagna. Do not miss the night snowshoes excursions, under the moonlight.
The swimming pools of three spas in the nearby spa town of Bagno di Romagna (40 km) offer a unique experience of wellbeing. When winter weather becomes chilly, warm spa waters flowing at a natural temperature of 45° C make you experience the Nordic pleasure of swimming outdoors while surrounded by the snow.
---
Information offices
Associazione Pro Loco di Santa Sofia
Via Nefetti 3/G
Santa Sofia
(FC)
telephone:+39 376 0352590
prolocossofia@gmail.com