Modigliana sits in the Tramazzo valley and boasts very ancient origins and a history full of important events that often goes beyond local borders.
In Medieval times there was a feud among the Guidi Counts, a powerful family owning more than 200 castles between Romagna and Toscany.
Modigliana is full of historical buildings such as the Pretorian Palace, the Borghi Palace, the old fortress and the cathedral.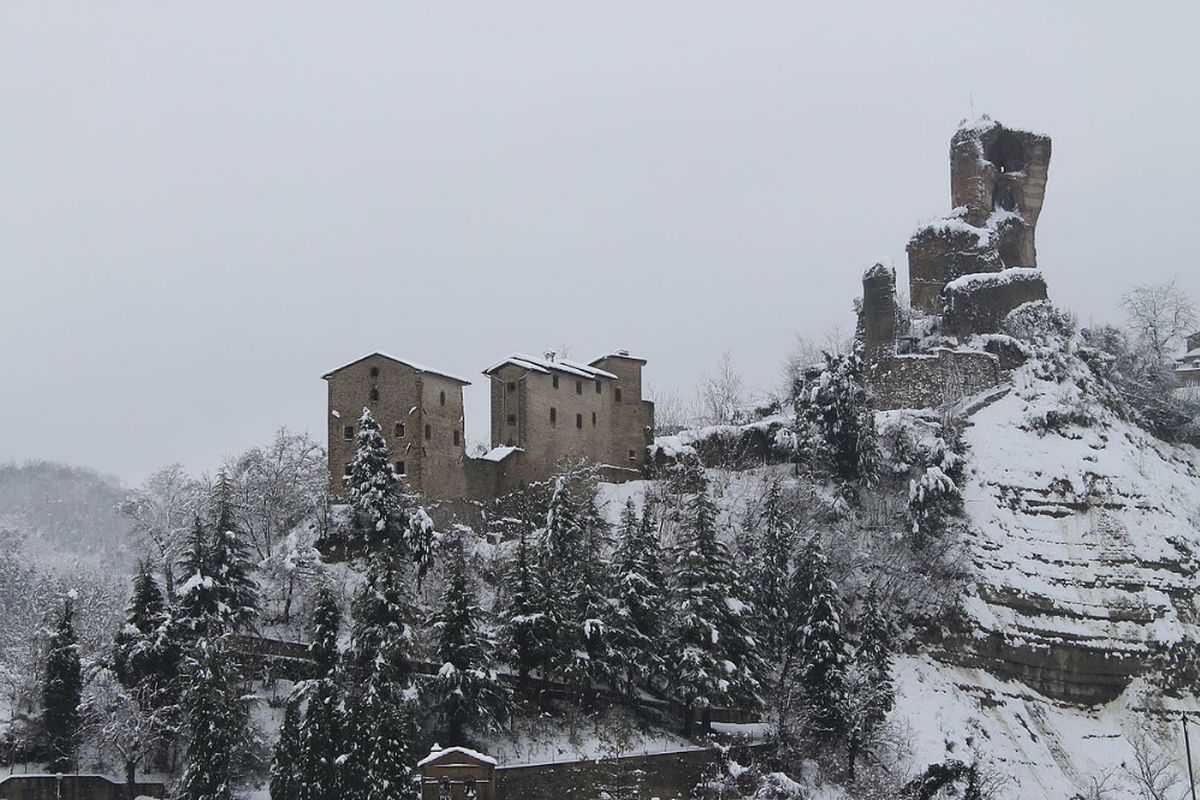 Fortress of Conti Guidi
Piazza Pretorio is perhaps the most beautiful medieval square in the area of Forlì-Cesena, reachable from the arched gate that leads into the Borgo Vecchio. Numerous buildings overlook the square:
Palazzo Pretorio, built in the historic heart of the town in the typical Tuscan architecture of the 14th century with a stonework façade, was first the home of the Guidi Counts and today is home to the Municipal Art Gallery with works of art by Silvestro Lega and other painters;
Duomo;
Pieve di Santo Stefano, which has a crypt dedicated to S. Stefano and Martire
The Don Giovanni Verità Museum has numerous work of art by Silvestro Lega, the famous painter who was born here. Modigliana is the also home to " Accademia degli Incamminati" founded in 1600.
The typical first course of Modigliana is 'tortelli di patate' (tortelli stuffed with potatoes), generally served with melted butter and Parmesan cheese on top.
A typical dessert, recognized in 2010 as a Prodotto Agroalimentare Tradizionale Emilia-Romagna (Traditional Food Product - P.A.T.) and since 2015 included in the "Arca del Gusto" Slow Food (Ark of Taste), is the Chocolate Mandorlato of Modigliana.
An opportunity to stay in shape and to discover the heritage of Modigliana is the Sentieri Agrourbani project. Thanks to these paths, which can be covered on foot, by bike or on horseback for a total of 180 km, it is possible to explore the three valleys, starting from the town center and choosing the route or points of interest that best suit the tastes of each visitor.
Highly recommended on the third Sunday of September is the Tableaux Vivants Festival: for the occasion all the citizens wear costumes of that historical period (19th Century) to reenact scenes painted by the Modiglianese painter Silvestro Lega in his artworks.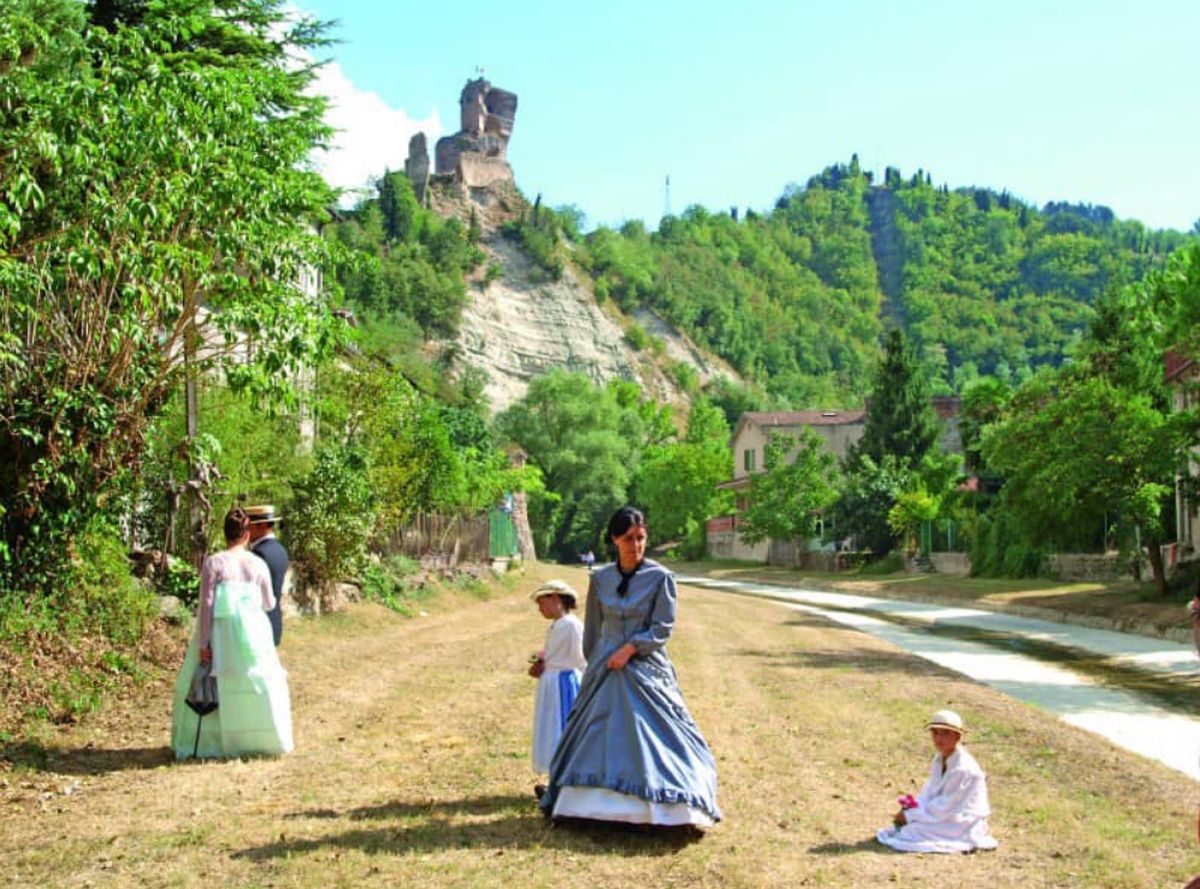 Feste dell'Ottocento
In the direction of Faenza, you can reach the Lady's bridge (or bridge of S. Donato, XVIII century), a spectacular structure, formed by three arches, with a very high center arch. It took the place of the previous bridge demolished by an extraordinary flood. It was called "della Signora" because of its location, next to the villa "La Colombaia" where, at that time, a noblewoman.